Watch This Video To Learn More
Bubble Control and Fog Techniques
Polish your work in this final Creating Dimension course.
The Creating Dimension 4 courses include:
Course 4 completes the Creating Dimension series by covering two specialty topics that will set your artwork apart from the rest.
The Bubble Control unit will help you achieve nearly flawless clarify in your multi-layered panels. This unit covers the reasons why you get bubbles (and why other methods fail at removing them), then teaches you Paul Messink's methods of eliminating visible bubbles.
The Fog Techniques unit covers three practical painting tips that help you create ethereal multi-layered panels. Then he goes into complete detail on his "fog enhancer", which is his unique way of creating the diffusion of light that he is known so well for.
These final units will give you tools to elevate your work and create beautiful multi-layered panels.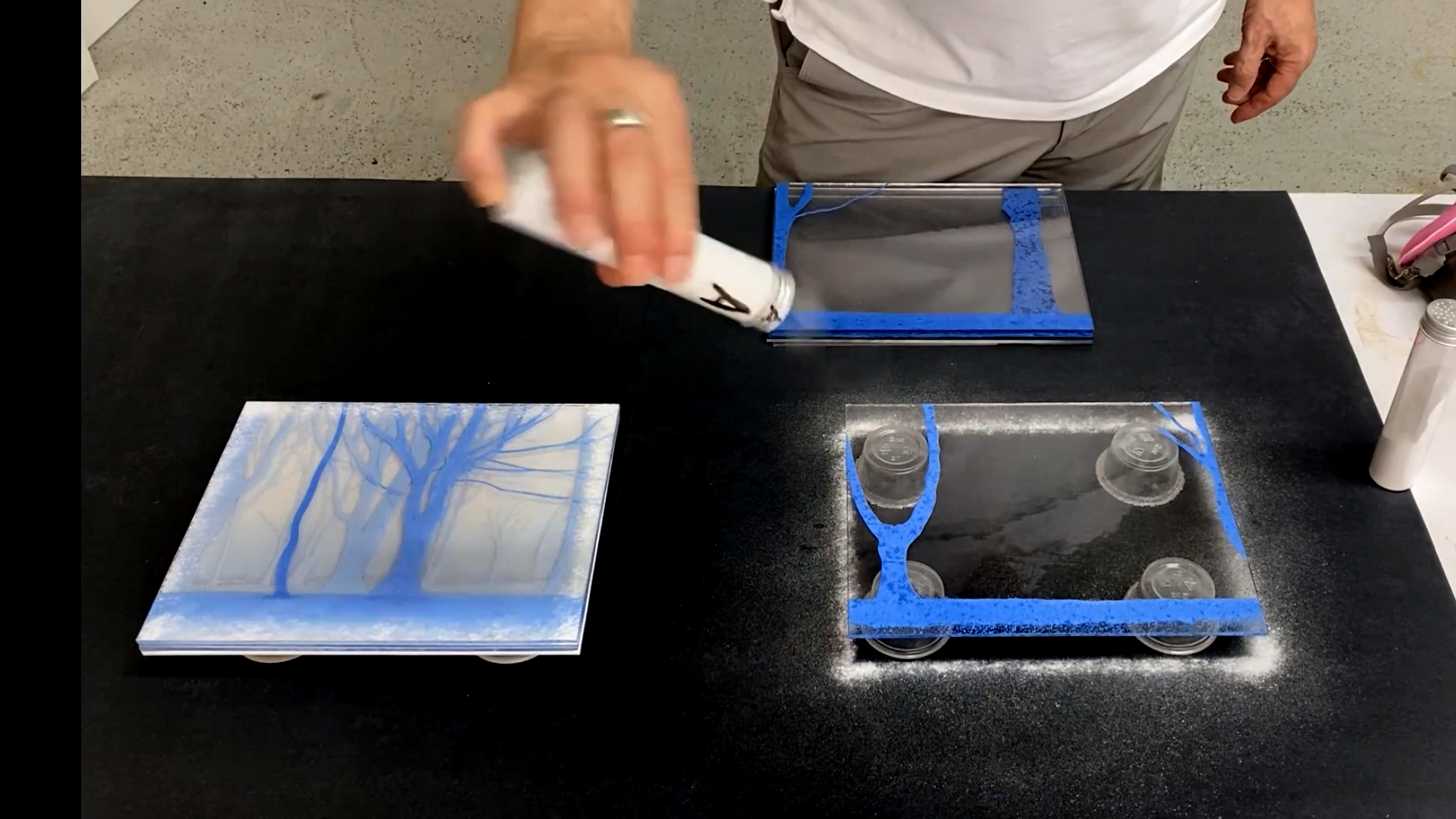 Eliminate Bubbles
Learn the two key ingredients you need in order to reduce or eliminate visible bubbles from your multi-layered panels.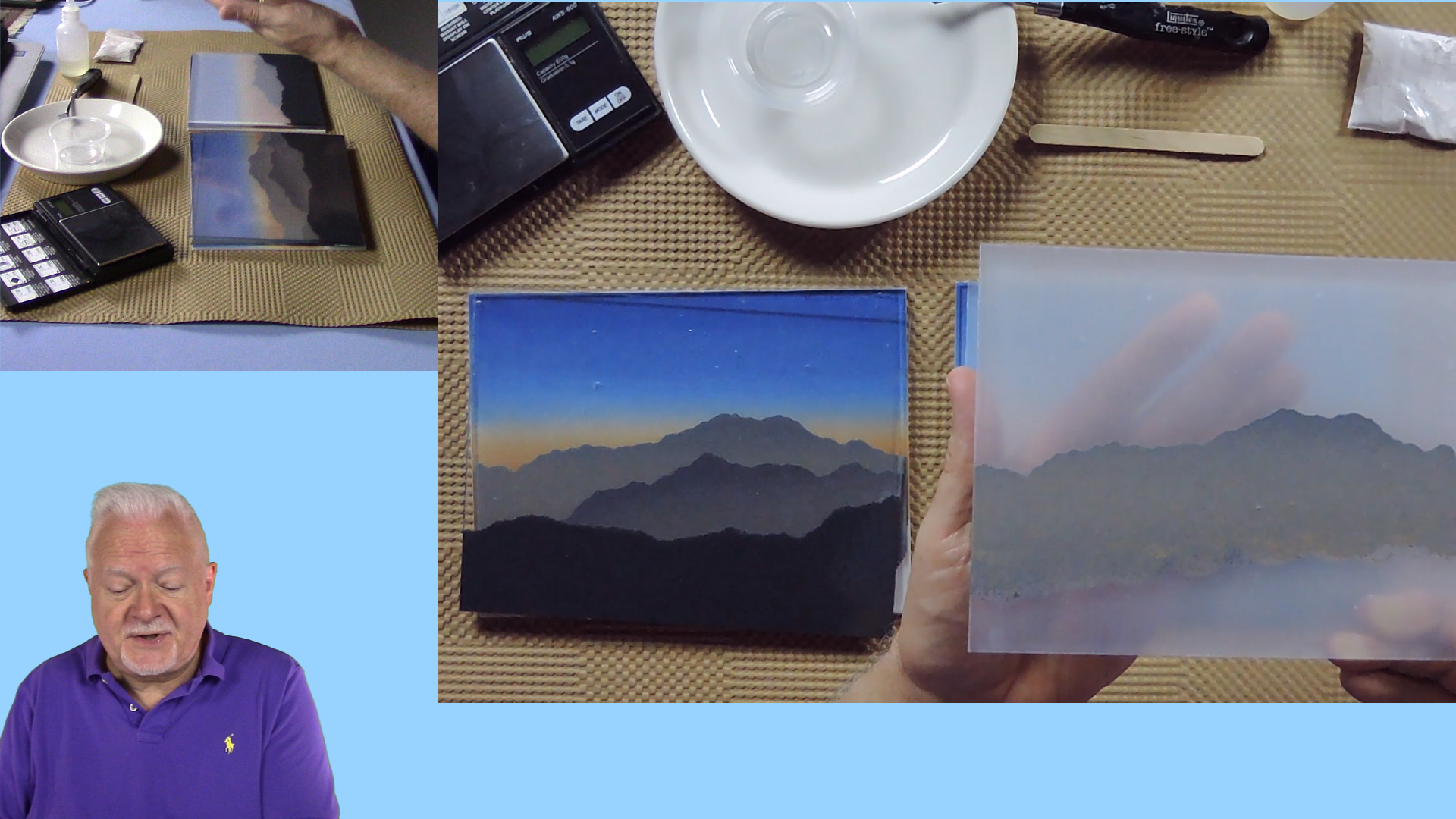 Ethereal Effects (Fog)
Paul now reveals his "secret sauce" that he held closely for so many years. Learn how to add the feeling of fog or mist to your work.
What is Included in the Course?


Course 4 contains over 3 hours of video content, including both instruction and demos. To make this much video easy to watch, the course is divided into 9 chapters, so you can watch exactly what you need, at the time you need it. The videos never expire, so you can watch them over and over. Here is how the course is organized:
Chapter 1 - Introduction to Course 4
Chapter 2 – Demo - Making a Powder Shaker
Chapter 3 – Bubble Control - In Detail
Chapter 4 – Powder Demos
Chapter 5A – Bubble Control Wrapup and Firing Schedule Discussion
Chapter 5B - Brownie Epilogue
Chapter 6 – Fog Techniques
Chapter 7 – Fog Process Images
Chapter 8 – Demo - Applying For Enhancer
Chapter 9 – Course 4 Wrapup, and Final Thoughts
Each of the demos have been recorded with multiple camera angles, so you can watch them from an overhead view as well as a side view. (With these close-up camera views, you'll be closer to the action than you can get in a live course!)
Course 4 also comes with an extensive set of handouts, including over 60 pages of information that give you all the most important information in written form. Two separate handouts summarize all of the firing schedules, and the materials lists for each project and demo.
Set yourself apart, by creating virtually bubble free results and stunning ethereal effects with the Bubble Control and Fog Techniques.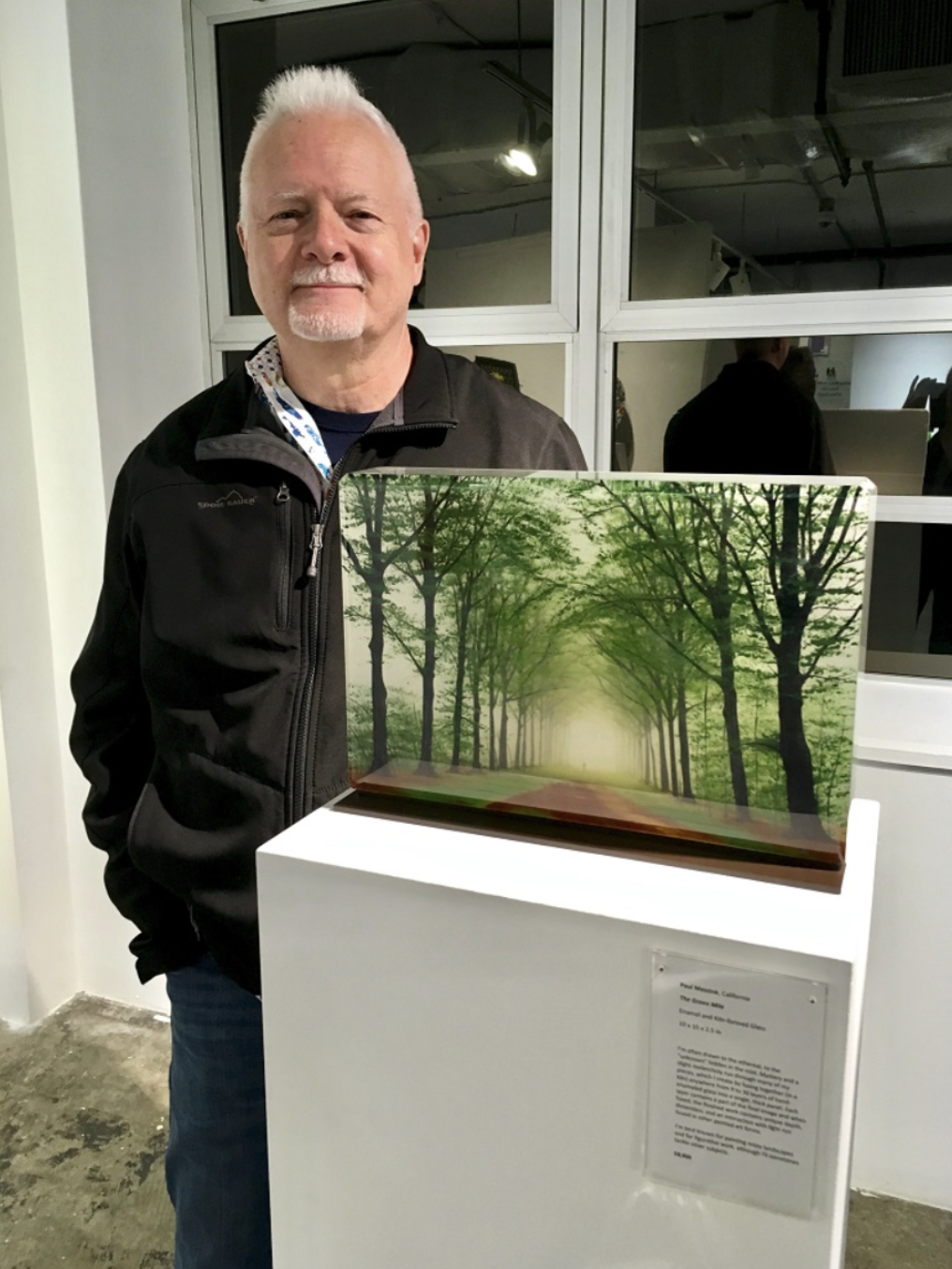 Your Instructor
Hi, I'm Paul Messink
I've worked with glass for 18 years, and have been teaching my layered painting technique for 8 years. My Creating Dimension video series gives you every bit of knowledge you'll need to paint and fire your own beautiful panels - I hold nothing back!
In late 2020 I began improving and reorganizing the original video series. My completely new and revamped video series comes out in 2021.
My 4-part series include extensive video lectures and recorded demos, along with detailed, downloadable, industry-best handouts that include firing schedules. These materials never expire! I'm so proud to bring you this incredible course that continues to receive 5-star ratings for excellence.
For materials or tools you need, head over to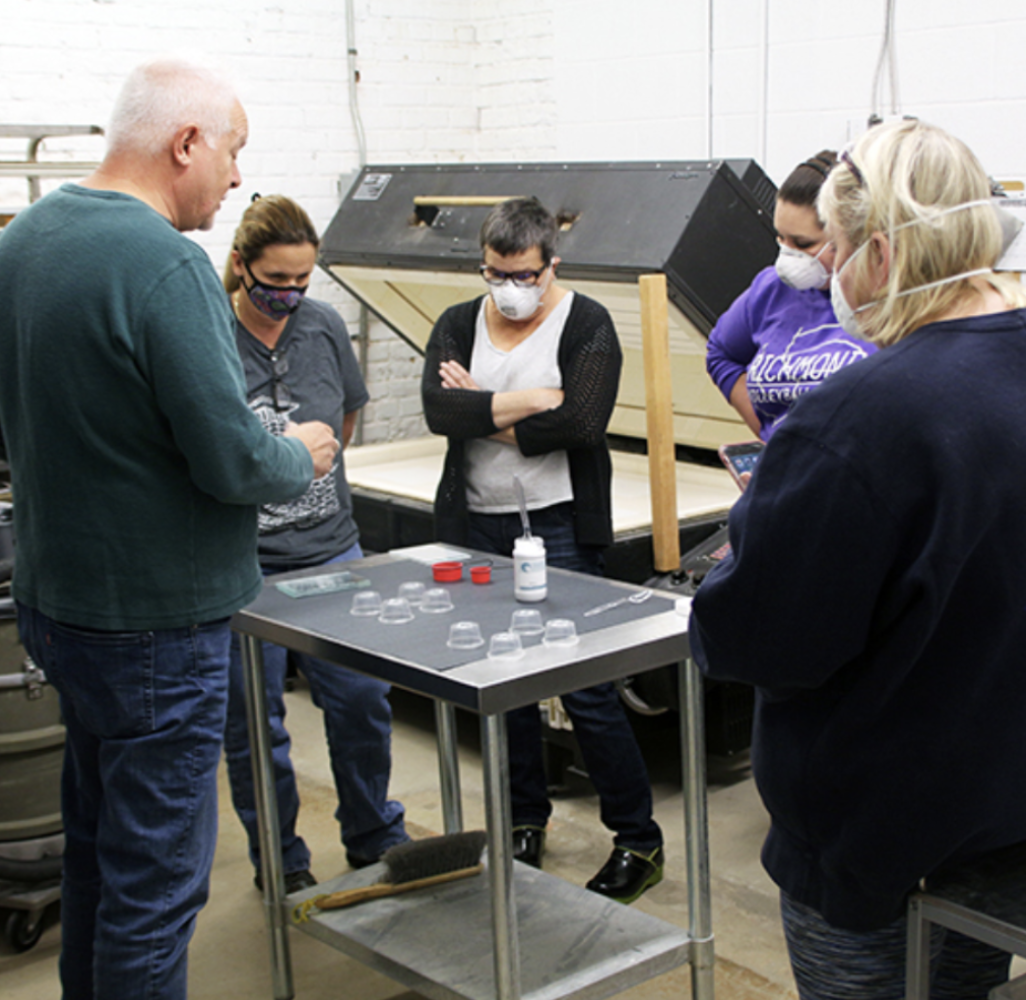 I just wanted to take a minute to tell you how utterly disappointed I am - in myself that is because I just binged watched the LAST course and am now done 
All kidding aside, please know that that was the most thorough online class I have ever taken and during these pandemic times, it was the closest I have felt to being in an in person classroom, which I am missing so much - thank you! 
Thank you too for your generously sharing your talents with us - I have admired your work for a few years and now have an ever greater appreciation of it! Now to start painting!!!  - T.B.