Watch This Video to Learn More
Complete Multi-Layer Panel Process
The Complete Multi-Layer Panel Process is the second course in the 4-course Creating Dimension video series.
The Creating Dimension 4 courses include:
In Course 2 you begin learning how to create beautiful, multi-layered glass panels. Paul teaches you every aspect of the process to create thick panels - how to begin dividing images into layers, managing the painting process on multiple layers, stacking the layers in the kiln, damming them properly to avoid problems, and full details on firing schedules for thick work. You'll also learn how to minimize or even eliminate cold work in thick panels.  
Three complete painting demos show you how to deconstruct simple images and paint the individual layers (this information continues in more depth in Course 3). Plus in a time lapse video, Paul paints one of his 9 layer production prices from start to finish.
Course 2 includes downloadable PDFs of each project, so you can complete these on your own. The course content is extensive - with 7 1/2 hours of video content and over 70 pages of handouts, including complete firing schedules for various thicknesses.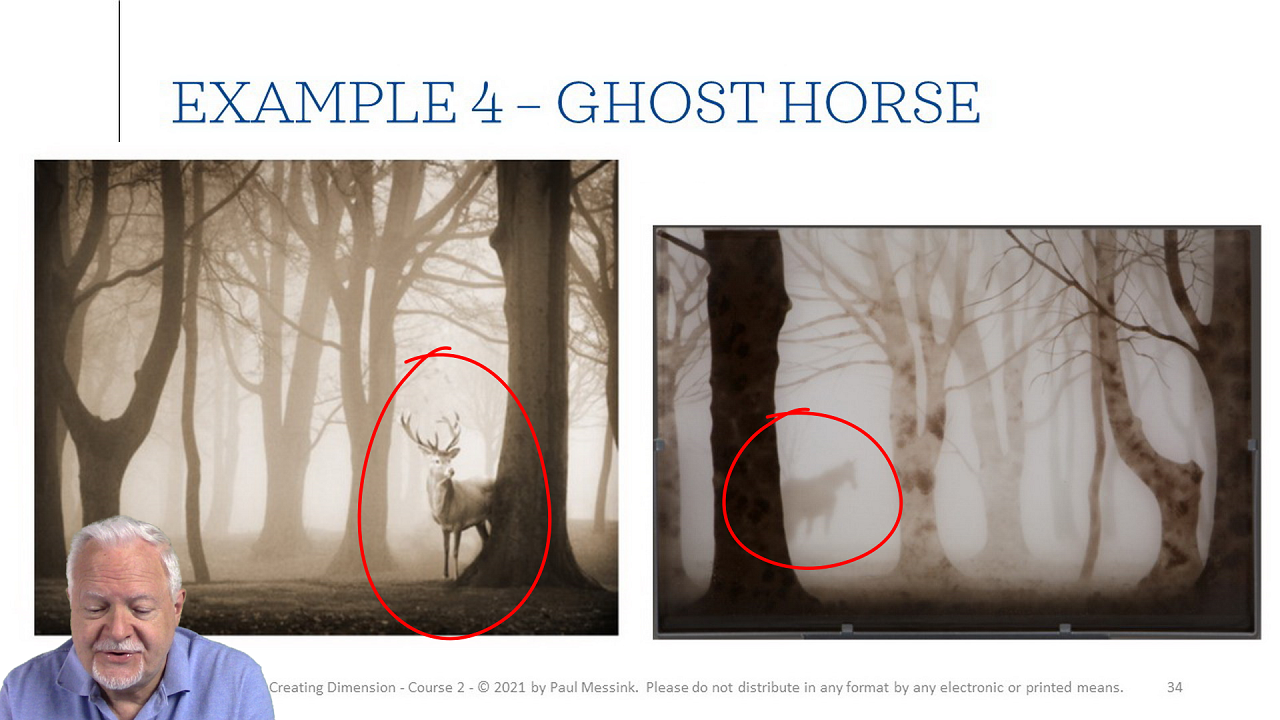 Dividing Images
Learn how to visualize and divide your images in multiple layers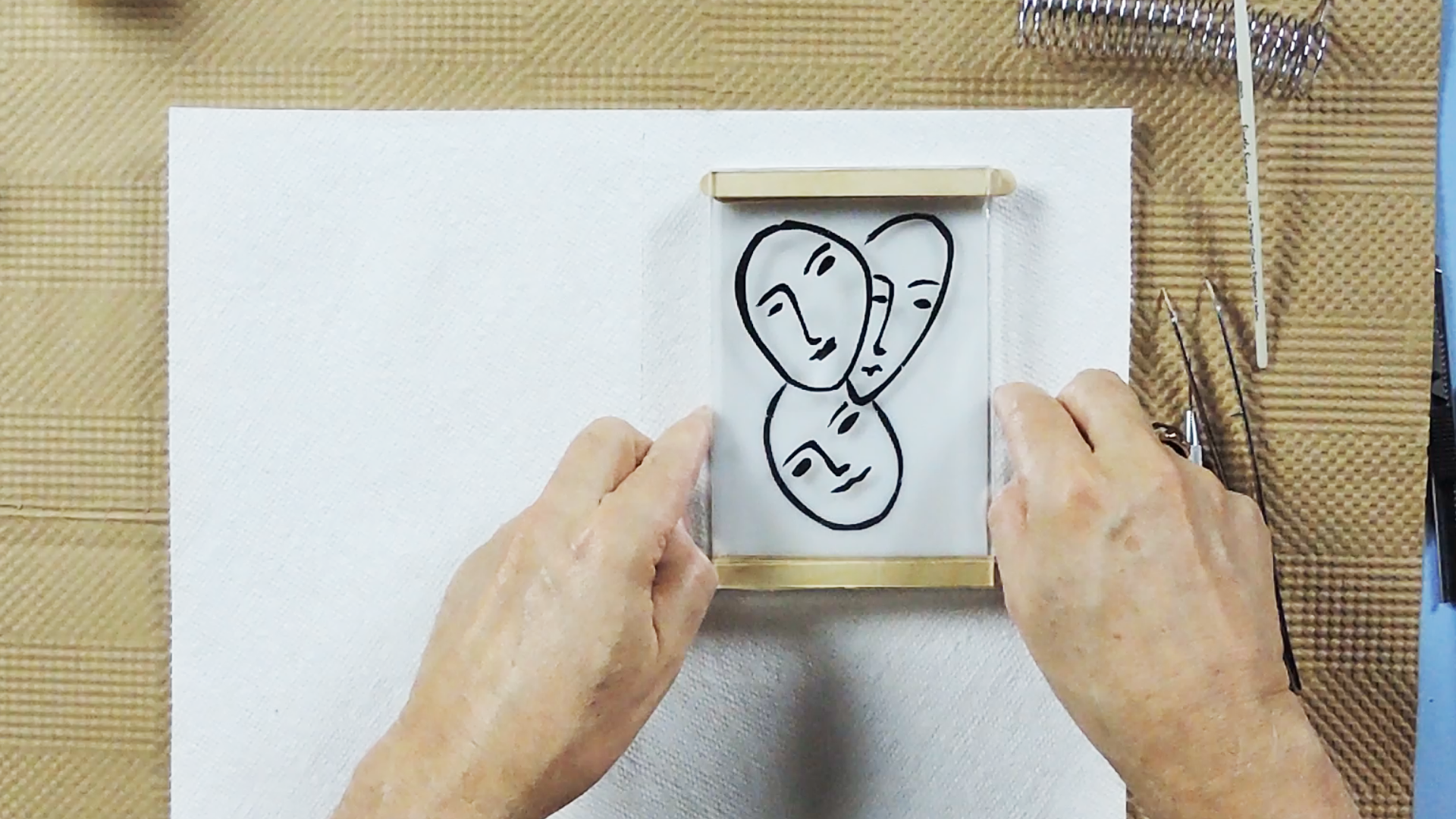 Painting the Layers
Understand how to paint on layers to create a complete image.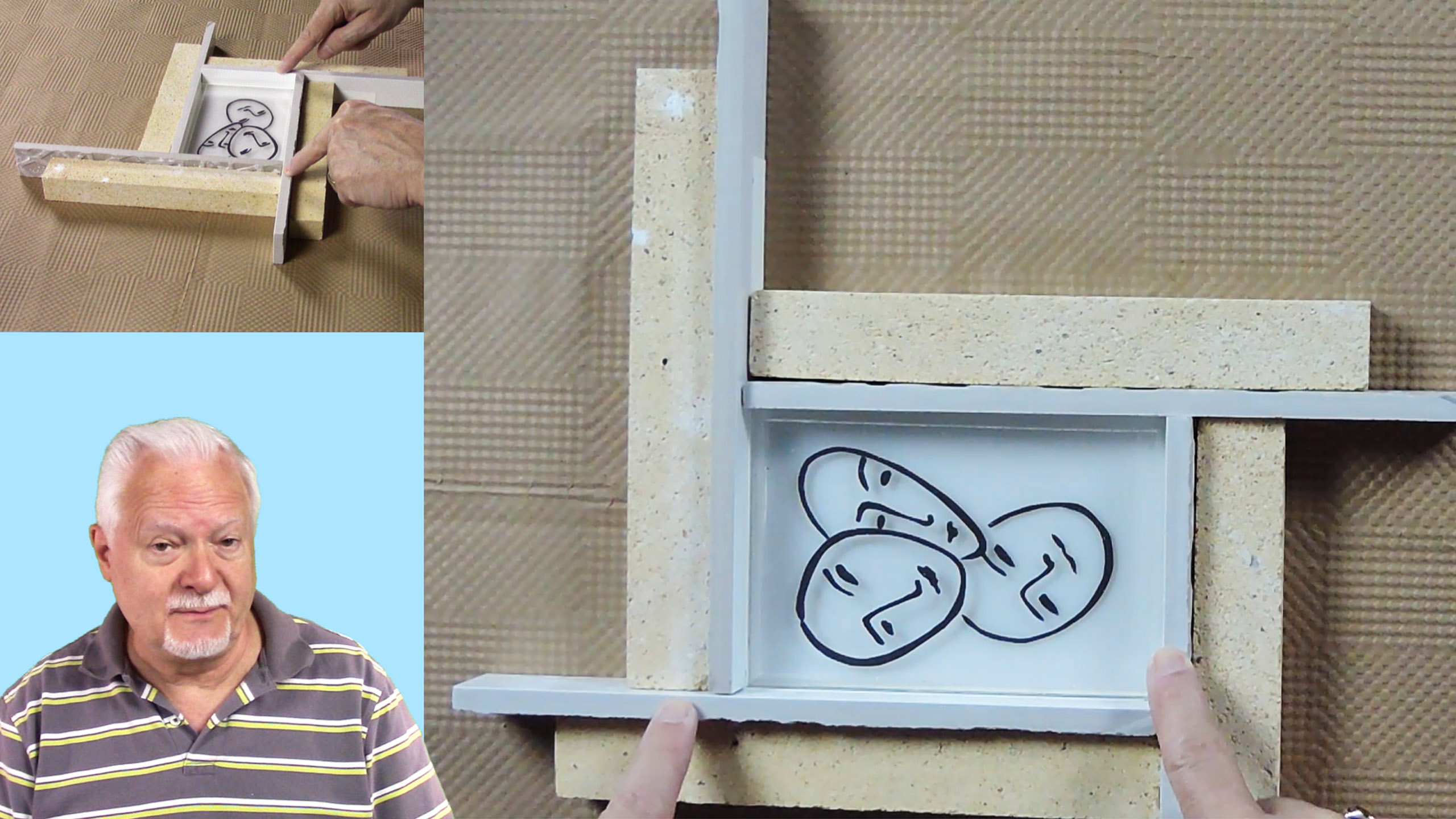 Stacking & Damming
This is the most critical process - learn how to assemble and dam your layers and avoid common pitfalls.
What is Included in This Course?
Course 2 contains a total of 7 hours of video content, fairly evenly divided between instruction and demos. To make this much video easy to watch, the course is divided into 13 chapters, so you can watch exactly what you need, at the time you need it. The videos never expire, so you can watch them over and over. Here is how the course is organized:
Chapter 1 - Introduction to Course 2
Chapter 2 - Background and Context
Chapter 3 - Layered Image Examples - Deconstructed
Chapter 4 - The Multi-Layered Process - Part 1
Chapter 5 - Matisse Demo 1
Chapter 6 - Matisse Demo 2
Chapter 7 - Tips for Your Matisse Exercise
Chapter 8 - Dams
Chapter 9 - The Multi-Layered Process - Part 2
Chapter 10 - Firing Schedules
Chapter 11 - Multi-Layered Mountain Scene Demo
Chapter 12 - Time Lapse Video - A Complete Production Piece
Chapter 13 - Course 2 Wrapup
Each of the demos have been recorded with multiple camera angles, so you can watch them from an overhead view as well as a side view. (With these close-up camera views, you'll be closer to the action than you can get in a live course!)
Course 2 also comes with an extensive set of handouts, including over 70 pages of information that give you all the most important information in written form. Two separate handouts summarize all of the firing schedules, and the materials lists for each project and demo.
This course gives you all the knowledge you need to begin making multi-layered panels. With this course, you'll understand all of the process and assembly parts, plus how to avoid the common pitfalls that could otherwise ruin your projects. A detailed discussion of firing schedules cover 6, 9, and 12 layer projects.
Note: With the understanding you receive of how to paint, stack, dam, and fire thick panels, you'll be prepared for Course 3, which focuses on the artistry of these panels, including additional information on image selection, more detail on dividing images into layers, and a wide variety of painting techniques to help you create stunning panels of your own.
Complete materials lists are provided. 
And easy-to-follow purchasing
> Instructions & Materials List Here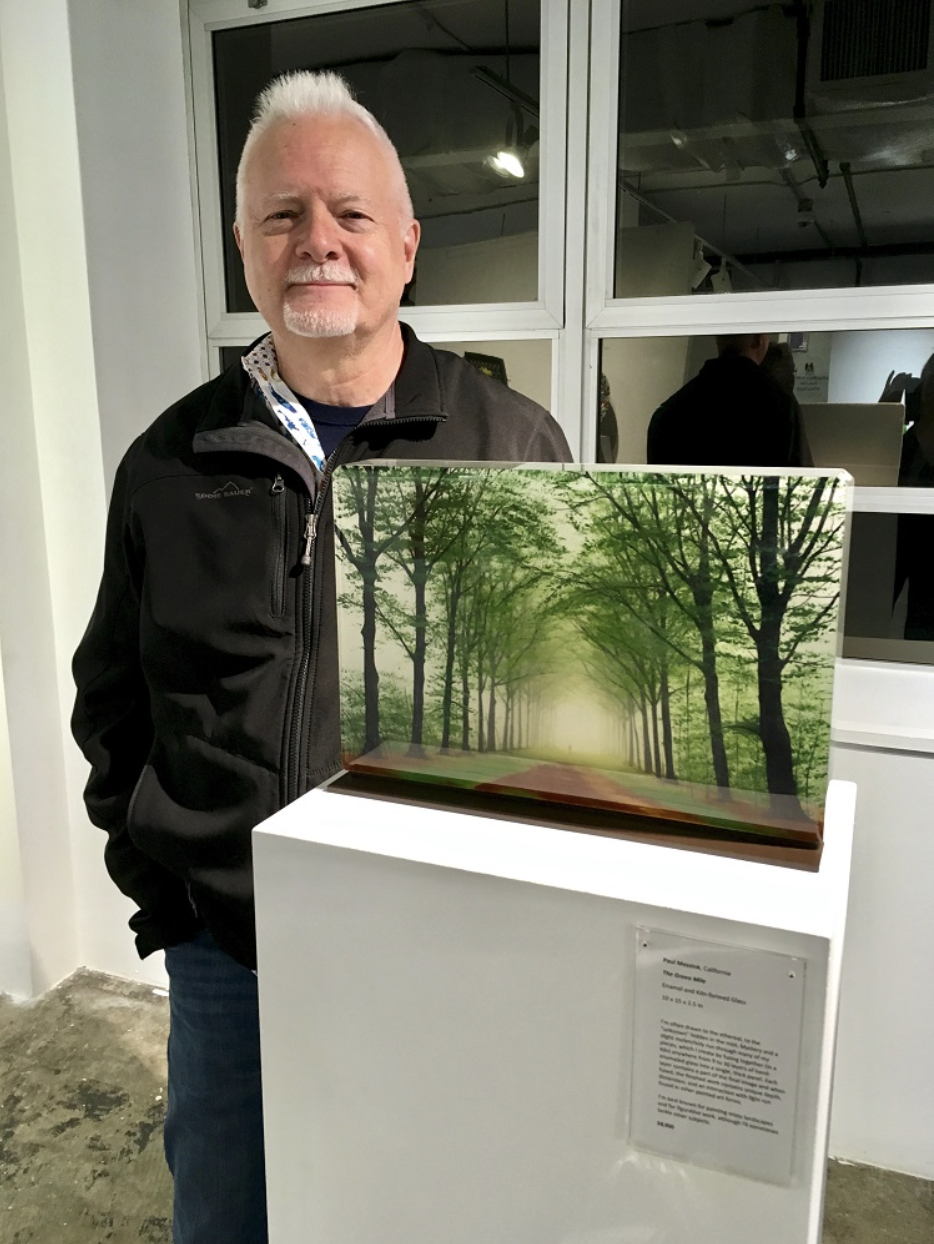 Your Instructor
Hi, I'm Paul Messink
I've worked with glass for 18 years, and have been teaching my layered painting technique for 8 years. My Creating Dimension video series gives you every bit of knowledge you'll need to paint and fire your own beautiful panels - I hold nothing back!
In late 2020 I began improving and reorganizing the original video series. My completely new and revamped video series comes out in 2021.
My 4-part series include extensive video lectures and recorded demos, along with detailed, downloadable, industry-best handouts that include firing schedules. These materials never expire! I'm so proud to bring you this incredible course that continues to receive 5-star ratings for excellence.
For materials or tools you need, head over to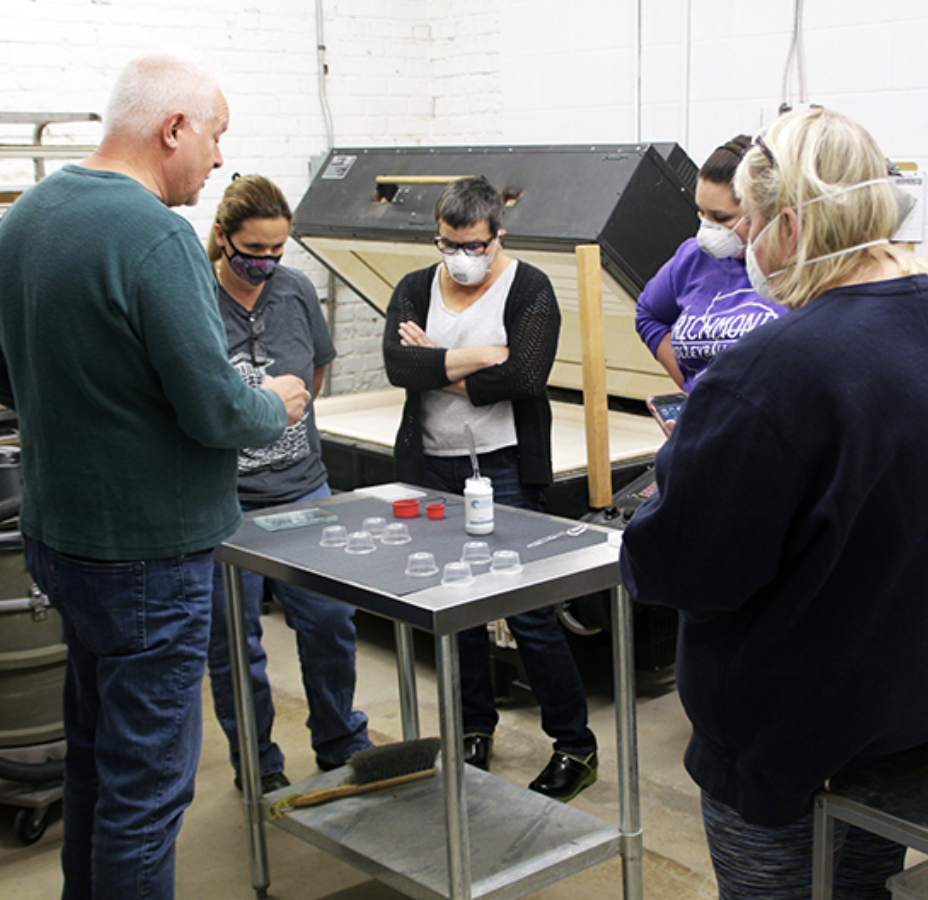 Artist Reviews
I have started your course on line. Thank you so much for recommending it. I love that you've started from K1 level and up to graduate school I've been struggling for so long trying to figure out how to use the enamels without any instruction and have been so frustrated. Now I see where I'm been going wrong. And am excited to try again. - J.A.W.
Your course is so well thought out and organized. Just love it! - M. B
Featured Products
You can purchase Courses 1-4 as stand-along courses, or as part of a 4-course bundle - the entire Creating Dimension video series.
If you have already purchased Couse 1, a 3-course bundle still gives you Courses 2, 3, and 4 at a reduced price.